Home of the Jersey Soul Weekender
Brought to you by DJ The Man Himself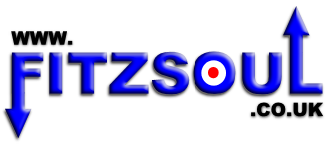 Welcome to Fitzsoul.co.uk - This is the home of the Jersey Soul Weekender and the best Classic, Northern Soul & Motown Nights in Nottingham, Leicester and the surrounding area, brought to you by DJ The Man Himself.
Fitzsoul events are held most weekends at our regular venue, The Festival Inn, Trowell, Nottingham, and also at King Power Stadium, Leicester. Click on the venue links for the list of dates. Click Coming Up to see when and where our next Classic, Northern Soul & Motown Nights are taking place.
Calendar 2020 - 39 Events and a Weekender
Click here to see the calendar of Fitzsoul events coming up in 2020.
Festival Inn Refurbishment - Latest News
After months of speculation finally we have some great news regarding the Festival Inn. It is being temporarily closed for the long awaited refurbishment. This means Fitzsoul events are cancelled in February and early March, but we will return for Sunday's Got Soul on 29th March!.
25th January, 30th May, 19th September & 21st November 2020