Home of the Jersey Soul Weekender
Brought to you by DJ The Man Himself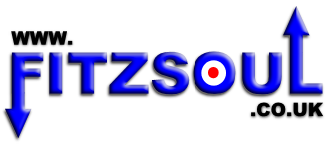 JERSEY SOUL WEEKEND 2019
ANOTHER FANTASTIC EVENT!
THANK YOU TO EVERYONE.
Fitzy and Christine would like to say a massive THANK-YOU! to everyone who attended our 10th anniversary event. Another fantastic year of fun, friendship and soulful sounds. 10 years have flown by. See you in 2020.
More pictures are now available to view in our Galleries here;
You can post your messages and pictures on Facebook here;
Charity Birthday Soul Night
THANK YOU
On Saturday 22nd June we held a charity soul night to celebrate the birthdays of 3 stalwarts of the Soul Scene; Pete Taylor, Steve Brown and Fitzy Fitzsoul The Man Himself. On the night £502 was collected on behalf of Macmillan Cancer Support. Here is a thank you message direct from the charity. Thank you for your support.
A big thank you from Macmillan
Thank you so much for collecting an amazing £502.00 at a birthday party. Your support will allow us to help everyone with cancer live life as fully as they can.
How your money helps
Your generosity means we can continue to work to improve the lives of people with cancer. No matter who they are, where they live, or what diagnosis they may have, we're here for people at the times they need us the most. We help with answers to questions about cancer treatment and its effects. We are there for emotional support when things get tough. Our goal is to give each person the support they need to take care of their health, protect personal relationships and deal with work and money worries.
Thank you again for being part of the Macmillan team.