Home of the Jersey Soul Weekender
Brought to you by DJ The Man Himself
** NEW! ** JERSEY SOUL WEEKEND 2022 **NEW **
3rd to 7th November 2022
We have fantastic news that a new era for the Fitzsoul Jersey Soul Weekender is coming in November 2022, with an exciting new venue, The Merton Hotel, which will be a brand new 3 room, 4 night event.
Everything Under One Roof
Come and join us at our new venue The Merton Hotel for the 16th Jersey Soul Weekender. It's the Soul Weekender where everything is taken care of and it's all under one roof!
Great Value and Flexibility
In order to bring you great value and better flexibility of travel once again the Fitzsoul Jersey Soul Weekend is a "Book Your Own Flights" event. This means you can choose to fly from many more airports and have the flexibility of staying extra days either before or after the event, with a 4 night package from just £245* per person.
Price List
Full Weekender - 4 nights £245 per person (based on two people sharing)
Three night package £199 per person (based on two people sharing)
Extra nights £49 per person per night.
Airport transfers £20 per person.
Single room supplement £15 per room per night.
Deposit only £50 per person.
Weekender Only tickets £35 each.
One night ticket £15 each.
Hotel Comforts
An exciting new era for the Jersey Soul Weekender at the 3 Star Merton Hotel, only five minutes from the centre of St Helier, where your modern and comfortable, fully equipped, en-suite accommodation awaits you. Your stay includes bed and breakfast and buffet style evening dinner. With a choice of six restaurants, cafes and bars there is something to suit every taste. Plus guests have full use of all the hotel facilities which includes the superb Aquadome swimming complex. No other hotel in Jersey has a leisure facility to compare with the Aquadome - the Merton Hotel's exclusive pool and leisure club which is probably the best on the island.
DJ Line Up
DJ The Man Himself - Nottingham

Danny Clegg - Southport

Yocky - Yorkshire's Finest

Mr Motown - Rob Yates

James D - Fitzsoul Nottingham

Big Clive Henderson - Junction 28 Soul Club

Lawrence Grimshaw - A Welcome Return

Barry Cooper - Top Modern Soul DJ

Plus Guest DJs from Jersey

Open box afternoon sessions
JERSEY SOUL WEEKENDER 2022
*Excludes transfers to and from the airport or ferry terminal. This can be booked for an optional price of £20 per person. Prices are based on two people sharing a twin or double room. Single occupancy bookings will be subject to a supplement of £15 per person, per night.
Soul All The Way
And if that's not enough the main attraction is entrance to the Soul Weekender all included in the price.
Four nights and daytime sessions of top notch Northern Soul, Modern Soul & Motown, with a great DJ line up from both the UK and Channel Islands in three dedicated rooms.
Room 1 playing Northern Soul, R&B
Room 2 playing Tamla Motown & Club Classic Soul.
NEW for 2022
Room 3 playing Modern Soul and Crossover.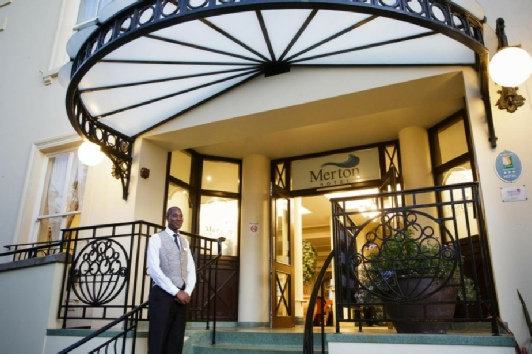 Explore Jersey
You don't even have to leave the hotel if you don't want to! However for those that want to venture out, the main shopping area is only a five minute walk away – and don't forget there's no VAT in Jersey! You can hire a car or join in with an organised tour and explore the island – all available by speaking to the hotel reception.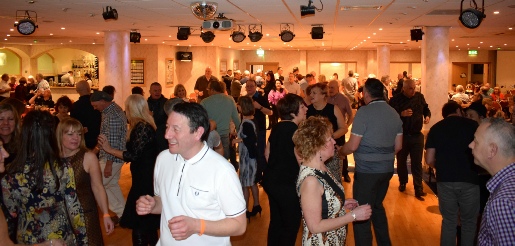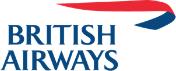 Book Your Own Flights
Details of airlines flying to Jersey and the airports available are listed below. Ferry crossings are also available. BOOK YOUR FLIGHTS EARLY TO GET THE BEST DEALS.
Condor Ferries - sailing from Weymouth, Portsmouth and Poole.
BOOK EARLY TO GET THE BEST DEALS
And don't forget you can stop extra days in Jersey at the Merton Hotel at only £49 per person per night, that's for B&B and evening meal. So it's worth checking the flight cost on different days it could work out very cost affective to arrive early or stay longer. PLEASE NOTE that the hotel closes for the season on Tuesday 8th November 2022 so the last night of any stay must be Monday 7th.
Any problems in booking or anything you want to know you can call me on 07831458780 or email fitzy@fitzsoul.co.uk or www.fitzsoul.co.uk
WHY NOT MAKE IT A WEEK IN JERSEY?
Why not take advantage of cheaper flights from Manchester and other regional airports by staying extra nights - in fact why not make it a week?
The Merton Hotel closes for the season on Tuesday 8th November, but Fitzsoul has arranged a special deal with the 4 star harbour front hotel, The Pomme d'Or, to stay on the nights of the 8th and 9th November for just £89 per double room per night including breakfast.
EasyJet flights from Manchester on Thursdays are currently only around £50 return (prices as of Feb 2022) but dont leave it too long as prices will rise.
With two extra nights at the Pomme d'Or it still works out more cost effective than flying from other airports and guests would have two extra days in Jersey, allowing time to relax, do a bit of shopping, or the get a bus and explore the Island; the bus station is only a 3 min walk from the Hotel.
All you need to do is book the 4 night package with the extra night on the 7th at the Merton Hotel at www.fitzsoul.co.uk. Then for this great deal you need to ring the reservation team on 0845 800 5555 Quoting "Soul & Motown special rate" for nights 8th & 9th November 2022 at the Pomme d'Or Hotel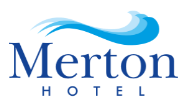 © www.fitzsoul.co.uk 2008